Your Microwave Solution Center
Coleman Microwave Company offers a wide variety of components to fit most applications. Lowpass, Highpass, Bandpass, and Band Reject filters are available in both waveguide and coaxial styles. Filters can be configured as single channel, multichannel and diplexers. In addition to fixed tuned versions, CMC specializes in TUNABLE BANDPASS FILTERS and DIPLEXERS.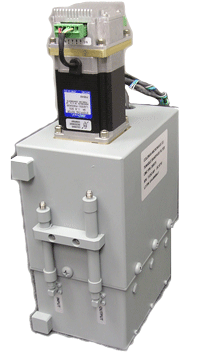 CMC is a custom manufacturer. These pages highlight the general product line and offer an indication of capabilities. Please contact the CMC engineering staff with your specific requirements for assistance in choosing a product, or for a product designed for your unique application.
CMC designs and manufactures custom microwave filters in the frequency range of 400 MHz to 40 GHz. Specializing in cavity resonator designs, filters are offered in both coaxial and waveguide modes of operation. A variety of related components and support items are offered, as well. Engineering assistance is always available to aid in the definition and selection of the exact product to fit your needs.